Ladies Chunky Blue Vintage Stretch Bangle Watch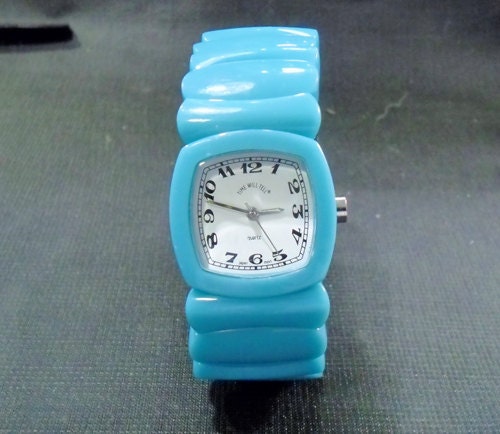 There is something about plastic from the 1960s and 1970s that I really like. It's not clattery and cheap feeling like modern plastics. Vintage plastic has an almost malleable feel, a warmth that you just don't find in the modern stuff. This Time-Will-Tell branded bangle watch is practically all vintage plastic. It's a fun and funky accessory for any lady who considers herself fun and funky. The Japanese quartz movement has just had a new battery installed and is running well. All in all,

Click Here to Visit My Etsy Shop!